Expedia Group President Barry Diller said that the bailouts of the different governments to the tourism industry are necessary "in these times when the world is standing still."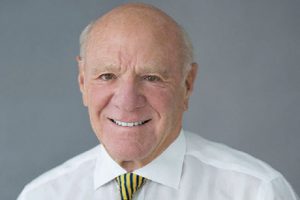 He assured that government bailouts are necessary for all companies during the coronavirus pandemic.
"You have to rescue everyone. They are all in the same position, which is the stopped world. The damage that is done every day is enormous. Everyone needs to be rescued, and we will worry about paying the bills later, "he said.
Diller said Expedia is one of the "names with the highest risk in terms of exposure to Covid-19."
To face the crisis, he explained in an interview with CNBC, that employees are spending "truly quality time, working on projects that they were unable to tackle while maintaining the growth rate."
Regarding the travel industry, the president of Expedia said that they have sent an optimistic message assuring that they will travel again to normal levels of demand, but this will probably not happen until the last part of the year, "perhaps at some point between September and December ".
It is recalled that Expedia shares fell more than 50% last month amid the outbreak and travel restrictions worldwide and laid off 12% of its workforce in February before the new coronavirus outbreak.